BUCK RETURNS TO THE CENTRAL COAST TO TEACH A FOUR-DAY CLINIC!
Bucks' experience teaching all levels of riders, from novice to Olympic competitors, is unparalleled. His reputation for being able to help even the most troubled and dangerous horses is legendary. And his level of horsemanship is world-class. Bring your horse and ride with Buck or come as an auditor and watch how he helps his students become more solid in their partnership together. (Auditor's hint: the first day is best for being introduced to Buck's approach and philosophy.)

COLT CLASS: (ALL DAY FRIDAY & 9-12 SAT-MON)
Buck has his own riders sart the colts. Some of the finest hands in the country! The colts get the best start possible. Owners not only observe everything that gets done with their colts but interact with "their rider" throughout the process and questions answered by Buck. Rare opportunity for auditors to witness youngsters getting their first rides. Education, not force and violence. Doesn't get any better than this!
HORSEMANSHIP CLASS: (SAT-MON 1:30-4:30)
Under saddle class emphasizing classical and vaquero traditions. Guiding your horse becomes a dance of lightness, willingness and precision. All levels welcome.
Total cost for each class $700. Pre-registration and non-refundable deposit required. Click here for details on signing up.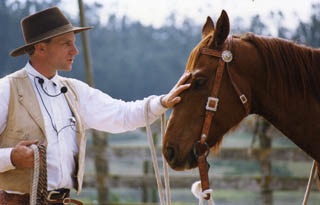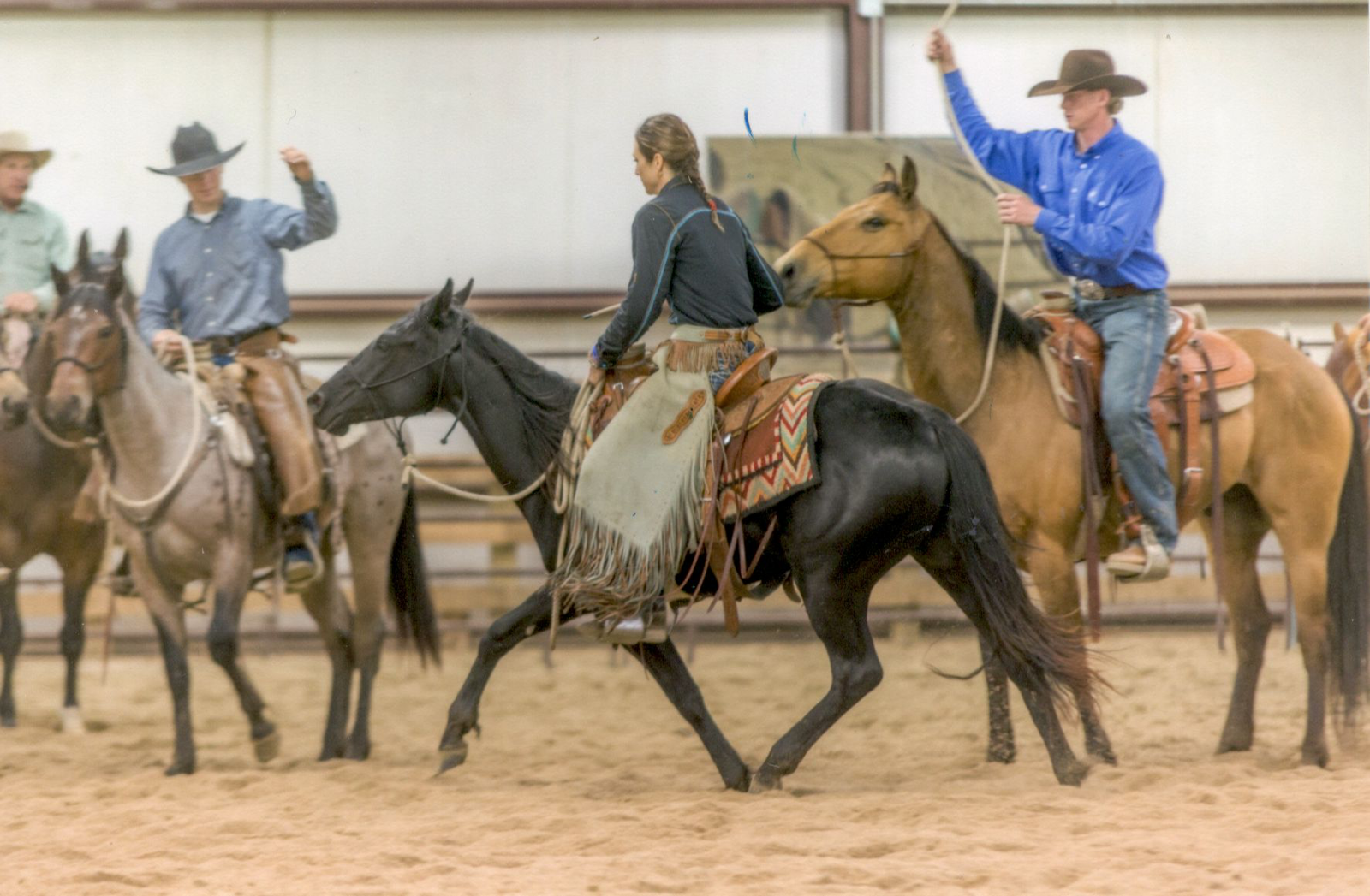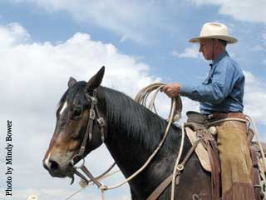 LOCATION: Thorson's Arena - Watsonville Court, Morgan Hill, CA - Just off Watsonville Road - Look for the signs and the two covered areas. Entry gate opens at 8:00am.
DIRECTIONS: From Why 101 exit Tennant Ave. Go west on Tennant, left turn on Butterfield Blvd., Continue across Monterey Highway onto Watsonville Road. Left turn on Watsonville Ct.
AUDITORS: *$30/day. No Pre-registration. Pay at the door. Four-day passes may be purchased by clicking here. Seating area under cover. BRING A CHAIR. $5 parking/day. Parking is limited - Please carpool! Sorry, NO DOGS allowed on property. *Seniors 65 and over and children under 12, no charge.
LODGING: Use these links for local motels and camping/RV parks:
Morgan Hill Hotels
Camping/RV parks
Clinic Sponsor Bonnie Stoehn - bonnies@cruzio.com
© 2017 Thinking Horsemanship with Bonnie Stoehn