My professional career began in England where I earned teaching credentials from the British Horse Society.
Riding experience includes classical dressage, jumpers, vaquero approach to the education of the horse and, my early competitive passion: 3-day eventing.
I have always been motivated to help horses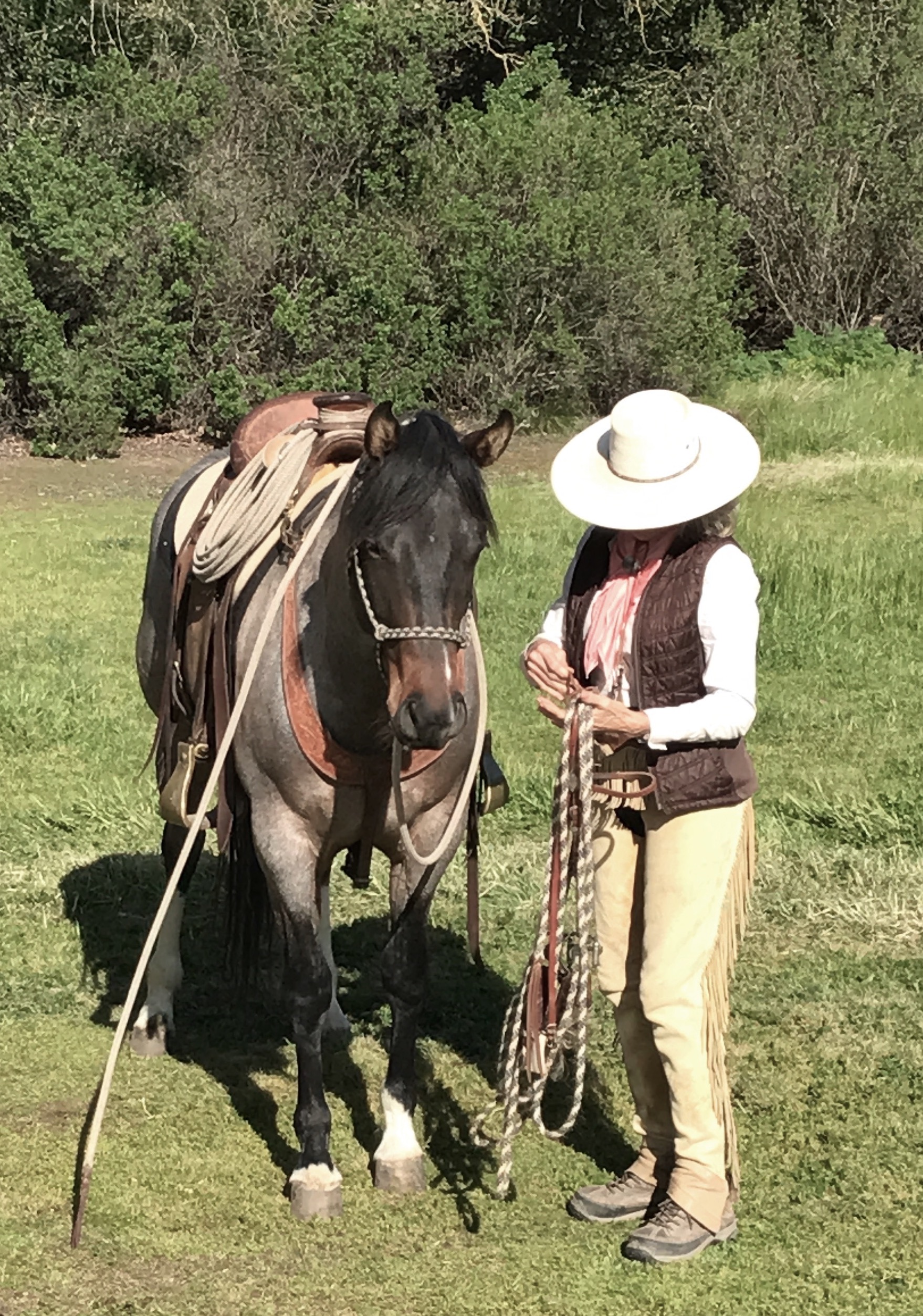 In 1990, I founded Redwings Horse Sanctuary, located in Carmel, California. It was the first organization of its kind in the United States. I attended weekly slaughter auctions to bid on and rescue horses. I gave humane horse handling demonstrations regularly both in the US and England. I drove to Canada and outbid killer buyers on Premarin foals which I brought back to the sanctuary so their stories could be told.
Culminating my sanctuary work, I served as Northern California Campaign Coordinator for Proposition 6. The proposition passed, making it a felony to slaughter horses in California and/or to transfer horses out of state with the intent to slaughter.
In 1987, I started working with Buck Brannaman. I began sponsoring his central California clinics in 1990. I also rode regularly with the legendary Ray Hunt and refer to him and Buck as my teachers. For me, the covenant between horses and humans is sacred. This knowledge has sent me on a life-long pursuit of an ever deepening partnership with the horse.
"I may not know where I'm going, but I am not lost" --Ray Hunt
© 2021 Thinking Horsemanship with Bonnie Stoehn